Regular price
$ 333.00 USD
Regular price
Sale price
$ 333.00 USD
Unit price
per
Sale
Sold out
Share
Group Wellness
What is Reiki?
Reiki is a Japanese form of alternative medicine called energy healing. Reiki practitioners use a technique called palm healing or hands-on healing through which a "universal energy" is said to be transferred through the palms of the practitioner to the patient in order to encourage emotional or physical healing. Reiki is an energy healing technique that involves a Reiki Master using gentle hand movements to guide the flow of healthy energy (what's known in Reiki as "life force energy") through the body to reduce stress and promote healing.
What is a Sound Bath?
Sound baths use specific healing frequencies made by various instruments tuned to these sounds. Some practitioners also channel universal energy (RIEKI/MANA) and light language into their practice through their voice.  What to Expect In your session you will lay comfortably on a mat or blanket, head pillows provided. Dress comfortably. Please bring anything else that may aid in your comfort. You will be in this position for approximately 40 minutes.
Who may attend?
Anyone and any age. The only requirement is to be able to lay or sit still and quiet as not to disturb others.
The Session
A deeply immersive and meditative sound experience. Sound baths can be an incredible way to ease stress.
Each person will lie on a mat or blanket,  with a head pillow, and eye covering to relax while listening to the soothing sounds of crystal and Tibetan singing bowls, chimes, bells, rattles, rain sticks, African harp, & other overtone emitting instruments. May include vocal practices and team-building exercises.
**Please bring anything else that may aid in your comfort. If you must sit in a chair that is fine as well.
Known Benefits
   Reduced stress & tension
   Increased focus & problem-solving
   Reduction in feelings of anxiousness and depression
   Building stronger interpersonal relationships
   Lower absentee rates
   Increased mindfulness
   Increased ability to quiet the mind
   Release of undesirable or "stuck" thought patterns
Follow in the footsteps of
Apple, Microsoft, Google, SoulCycle, The Reuben Museum of Art, Lululemon, Oprah Magazine, Samsung, Lincoln, & many others, who use sound baths, meditation retreats, and other alternative stress-reduction practices to improve the health, well-being, and productivity of their employees. Hospitals affiliated with Yale, Duke, Johns Hopkins, and other top medical research centers also promote such integrative practices.
Group Pricing (60 minutes)   (Discounts do not apply)  

10 person minimum, $330.    $25.50 per additional attendee.
Reiki Arts will bring the setup to your corporate wellness retreat or location. Prices may vary depending on distance traveled (from BR, La), number of practitioners and participants. Please feel free to email reikiartskk@gmail.com for a quote.
Communication & Final Step for Booking
Please email me with a bit about yourself, why you are interested in this session and good times/dates for your session. We can go from there :)

Email: reikiartskk@gmail.com
Text: 225.937.0160
I cannot wait to assist you in a healthy, love & peace filled life. 
All my best, always.
:)KK
Karen Koprowski is a Certified Usui Reiki Master/Teacher. QHHT Practitioner. Sounder. Certified Transformational & Law of Attraction Life Coach. Akashic Reader
Review by Marina✨️
"I have attended several different types of sessions with KK--a few sounds baths in a group setting, as well as an individual reiki session. Karen is a healer, and her approach is very intuitive. Her calm and peaceful vibe is contagious. She plugs into the energy of the room or person and is able to channel positive flow into the room. Her sounds baths are divine. If it is your first time, it might find it somewhat unsettling at the beginning how the sound permeates every cell of your body and the vibrations take over like waves, but quickly you realize that it is not threatening to let go and give into the sound. Once you let go, the sound waves take over and carry you through your journey--it might be visions of the past, or people past, or unexpected thoughts and visions of situations out of nowhere. You may chose to focus on something or someone that needs attention and find a resolution there. You might realize that you need to let go of some old feelings or thought patterns. You might become overwhelmed by the warmth of positive energy and allow it to channel through you like a beam of light. You might not experience any of these things but still come out of the session with a sense of peace and tranquility you have not felt before. It is hard to describe the sensation of your entire body immersed in a sound, but the therapeutic and meditative energy of this experience is universally soothing. 
Her individual reiki session is equally balancing. She used the singing bowls and other instruments during our reiki session as well as some hands-on techniques. She tunes into your body and your 'channel' to scan for clogged energy centers or other obstacles in your energy flow and works to re-calibrate them. I did leave the session feeling calm, balanced, fresh and overall with a sense of well-being. 
I highly recommend KK and her practice to anyone."   
MEDICAL DISCLAIMER:
Karen Koprowski is not a licensed medical doctor or other formally licensed healthcare professional and does not render medical, psychological, or other professional advice or treatment, nor does she provide or prescribe any medical diagnosis, treatment or medication. Nothing on this website should be construed as healthcare advice. Karen Koprowski encourages you to seek the care of a licensed healthcare professional if you believe such care is required. Karen Koprowski does not promise benefits, claim cures, or guarantee results to be achieved. Karen Koprowski makes no guarantees or warranties related to her service.
View full details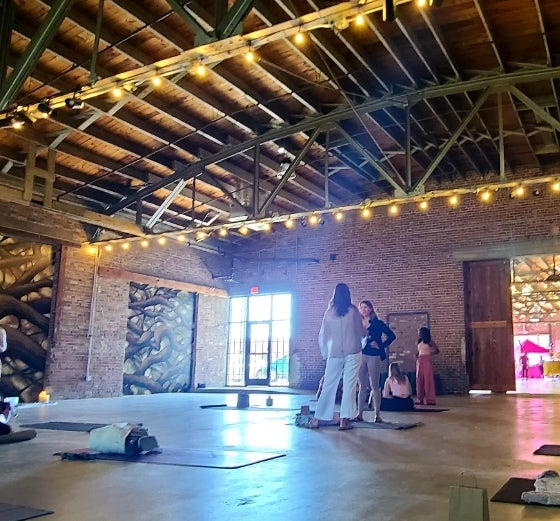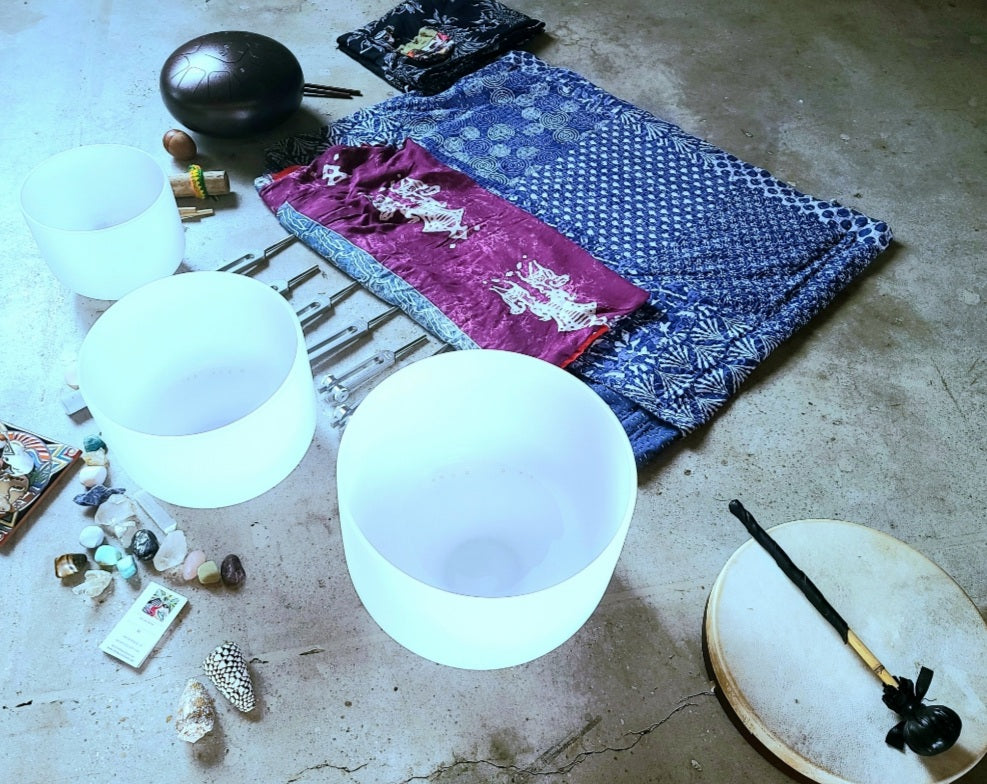 Shipping

Shipping calculated at check-out. Allow 2-3 weeks for delivery please.

Returns

Full returns available within first 30 days of purchase. Item must be in unused state and great condition.

If an item is damaged or breaks within first 30 days please return all beads for full or partial return.

But you're going to love it so much with no issue so this is all gibberish :) All products hand made by me and, I'm a stickler for quality!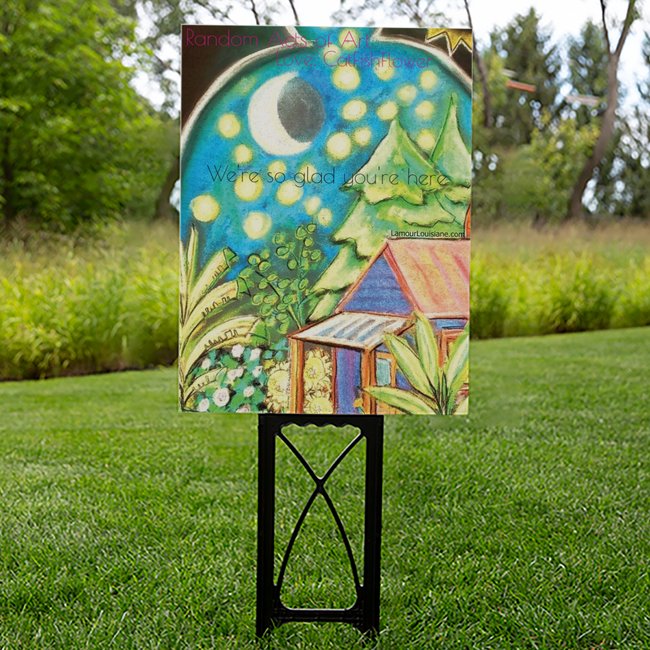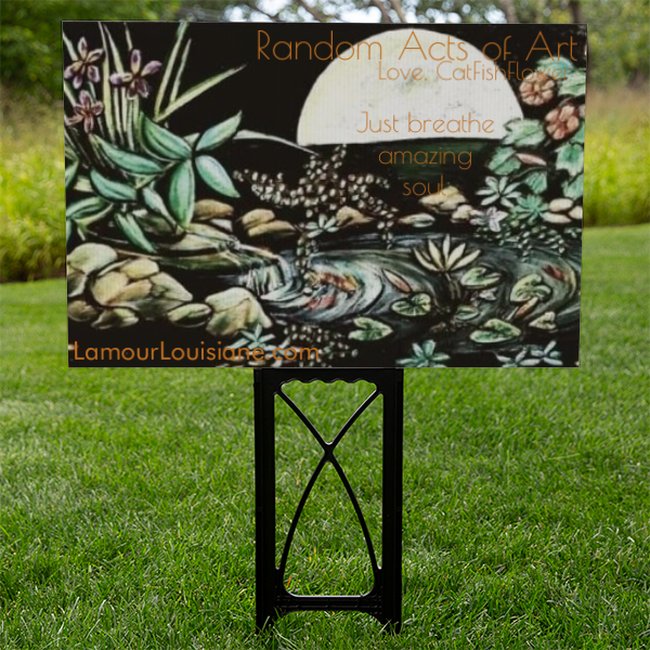 Random Acts of Art is a big deal. Sharing LOVE & BEAUTY in our shared community. We've all had those times when a simple message or gesture meant so much. See how YOU can SPREAD THE LOVE!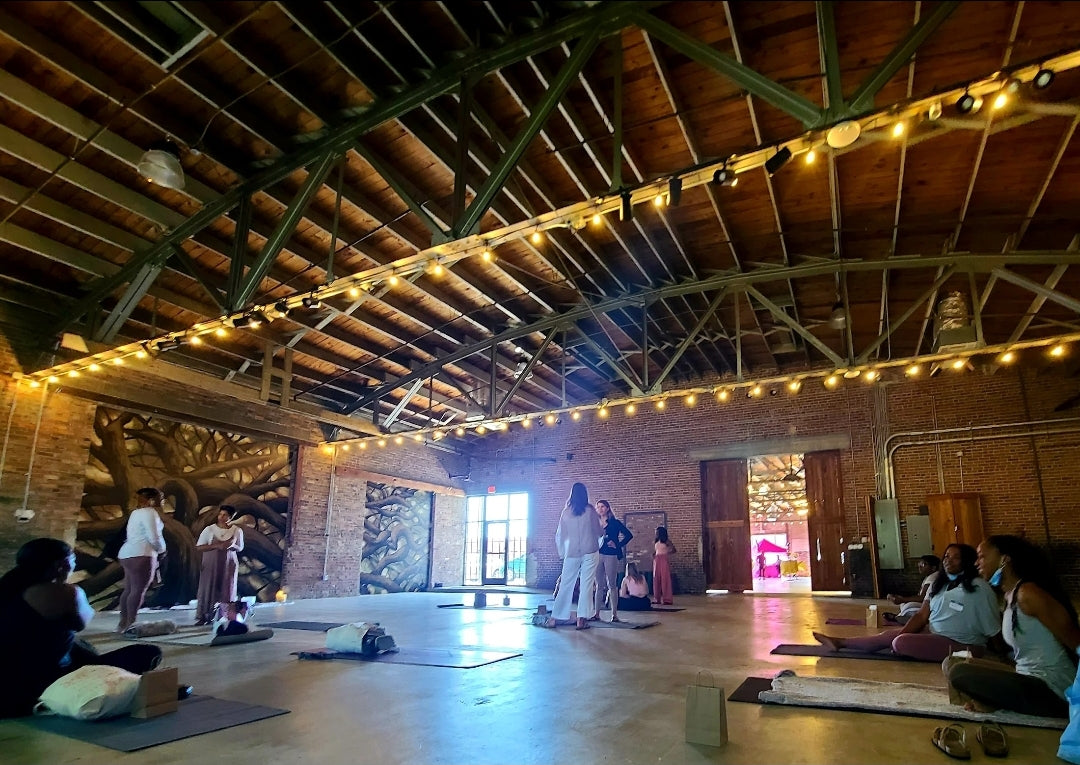 Community Sound Bath
Please join one of my monthly Sound Baths for relaxation, meditation and energy balancing. Using overtone emitting instruments producing Solfeggio frequencies for healing and wellness. These are pay what you can, all are welcome. Bring a mat, pillows, eye mask... whatever makes you comfortable to lay for 45 min. I do ask you remain respectfully quiet as to not disrupt others' Zen :) Upcoming dates