Regular price
$ 21.11 USD
Regular price
Sale price
$ 21.11 USD
Unit price
per
Sale
Sold out
Share
Experience the ancient Vedic healing powers of Ayurveda with this premium moisturizer. With a unique blend of natural and holistic ingredients, this cream helps to balance skin and reduce wrinkles while providing anti-inflammatory and healing properties. Enjoy a dewy, fresh complexion as it soothes and heals your skin.
"After careful research, trial and error, I derived this formula for face and neck. After a year using this special blend on myself, I now share with you as I've witnessed the amazing benefits first hand!" - KK
"Of all the face products that I've used over the years, this is truly the best and I would put up against serums that cost 3 times as much. It's truly worth every penny!!" -Shannon C.
INGREDIENTS: PURE+POTENT Black Seed Oil, Hyaluronic Acid, Vitamin C, Neroli & Lavender Oils
TO USE: Each batch is hand-crafted with quality ingredients, specifically designed to provide intense hydration and nourishment to all skin types. Applied daily after cleansing, this lightweight formula melts into the skin and can be used as a daily moisturizer, with makeup layered on top. 2oz

As always, Reiki Infused!
If allergic reaction occurs discontinue use. 
THE SCIENCE behind the MAGIC:
BLACKSEED OIL Let's look now at 5 reasons our skin loves it!
1. Packed with Vitamin A and amino acids, Black Seed Oil helps to reduce acne scars. The anti-inflammatory properties of the oil reduces the appearance of spots and acne by vastly reducing the redness and scarring caused by skin inflammations.
2. Highly nourishing, it is rich in plant acids and essential fatty acids which help to maintain the skin's lipid barrier, preventing the skin from drying out.
3. Naturally anti-histamine and anti-microbial Black Seed Oil works to nourish the skin, making it perfect for treating rashes and Eczema and even Psoriasis, soothing itching and irritation.
4. As it's rich in powerful antioxidants, skin's number one anti ageing agents. A key active component of which is Thymoquinone , this powerful antioxidant helps to fight off free radicals - which damage skin cells through oxidation. Free radicals destroy the skins cellular degradation by stealing oxygen from healthy skin causing them to wither which in time leads to the formation of lines and sagging skin. Black Seed Oil works to fight these ageing processes.

Hyaluronic acid and vitamin C are each noteworthy in their own right, but put them together and you have something more remarkable. The two ingredients can brighten and hydrate when used individually however used together, benefits are amplified. 
HYALURONIC ACID helps skin stretch and flex and reduces skin wrinkles and lines. It is also proven to help wounds heal faster and can reduce scarring. Hyaluronic acid is a natural substance found in the fluids in the eyes and joints. It acts as a cushion and lubricant in the joints and other tissues.
VITAMIN C
has many benefits for the skin, including the potential to:
Make collagen, used to keep skin youthful and plump.
Heal wounds.
Maintain and repair damaged skin and cartilage.
Diminish the appearance of fine lines and wrinkles.
Brighten up complexion, reduce redness.
Even skin tone.
Reduce the appearance of dark spots.
NEROLI OIL The findings indicate that inhalation of neroli essential oil helps relieve menopausal symptoms, increase sexual desire and reduce blood pressure in postmenopausal women. In general, neroli essential oil can be an effective intervention to reduce stress and improve the endocrine system. -Dr. Axe
LAVENDER OIL gently moisturizes skin, and is non-comedogenic for pores. Lavender oil is naturally antibacterial, meaning that it kills acne-causing bacteria that might infiltrate your pores. This makes the purple flower perfect for preventing, calming, and healing painful acne breakouts.
2oz glass dropper bottle
View full details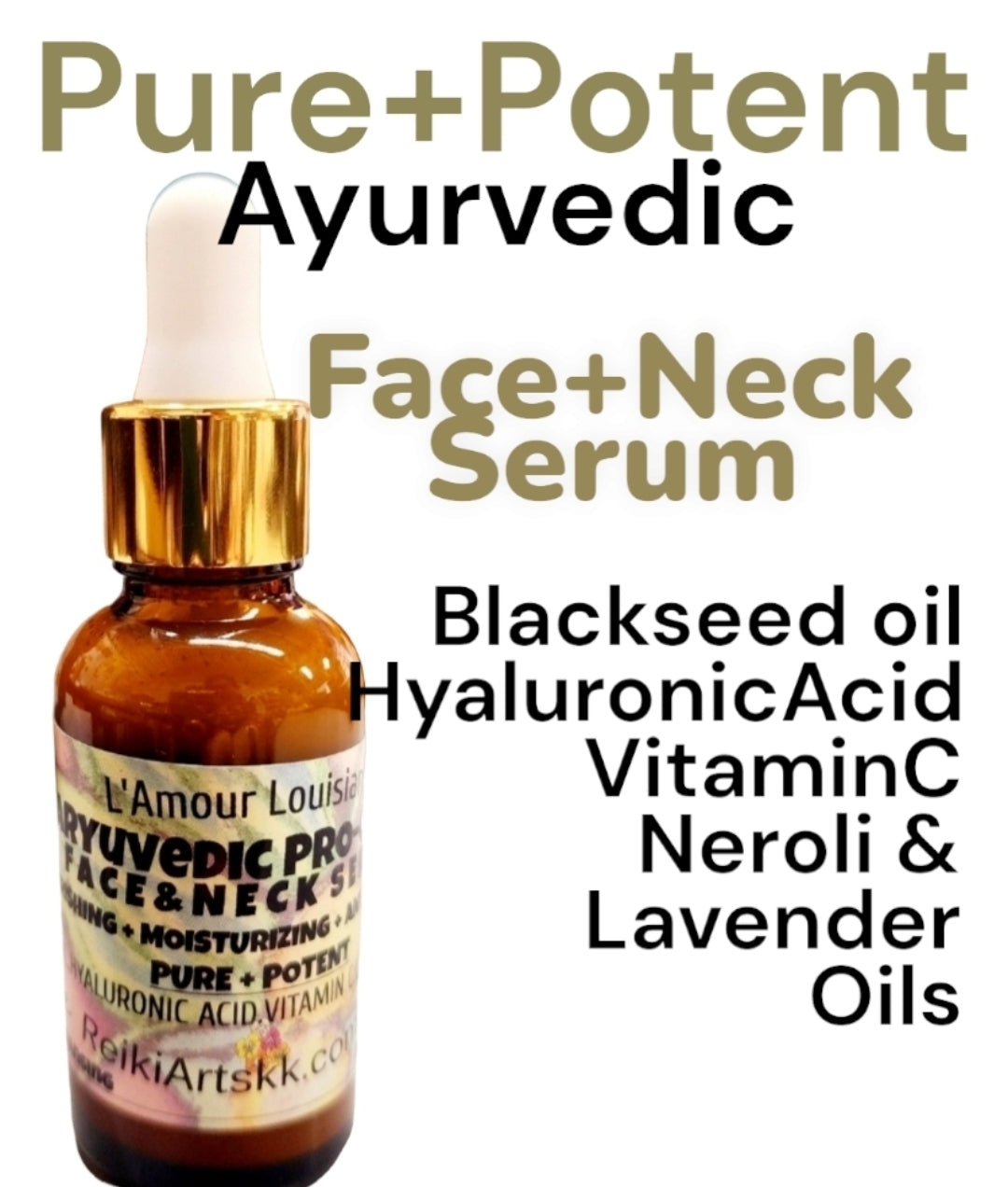 Shipping

Shipping calculated at check-out. Allow 2-3 weeks for delivery please.

Returns

Full returns available within first 30 days of purchase. Item must be in unused state and great condition.

If an item is damaged or breaks within first 30 days please return all beads for full or partial return.

But you're going to love it so much with no issue so this is all gibberish :) All products hand made by me and, I'm a stickler for quality!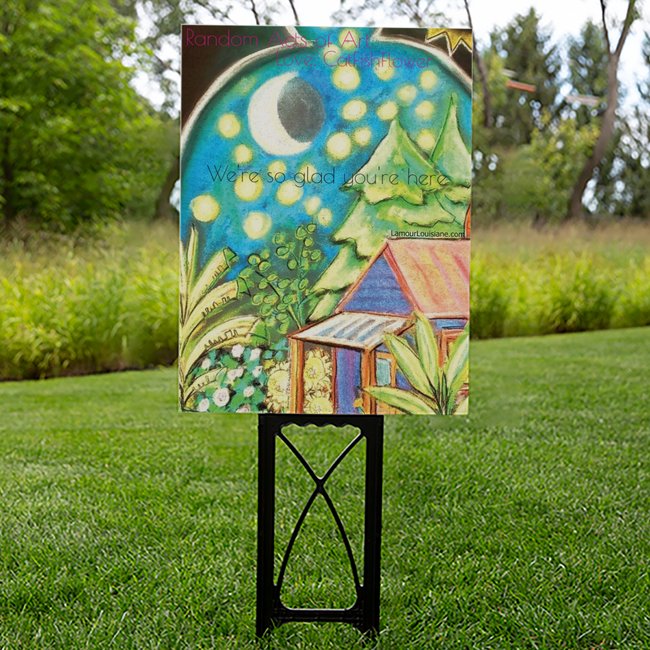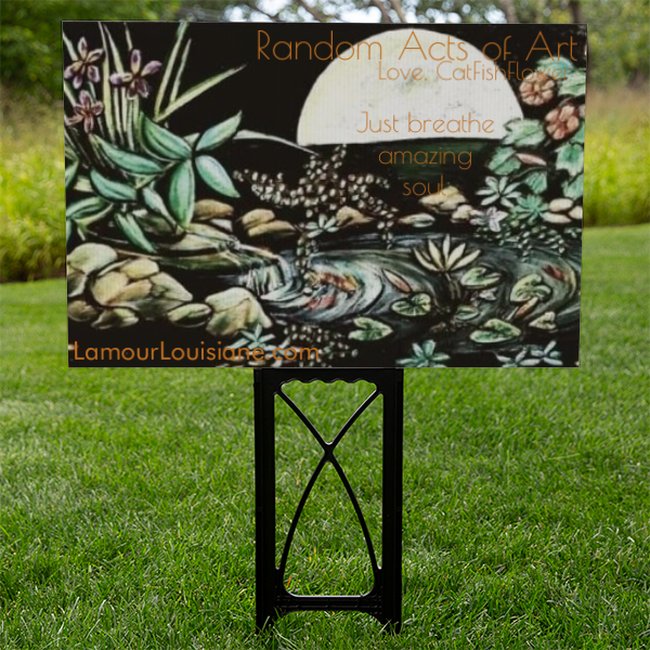 Random Acts of Art is a big deal. Sharing LOVE & BEAUTY in our shared community. We've all had those times when a simple message or gesture meant so much. See how YOU can SPREAD THE LOVE!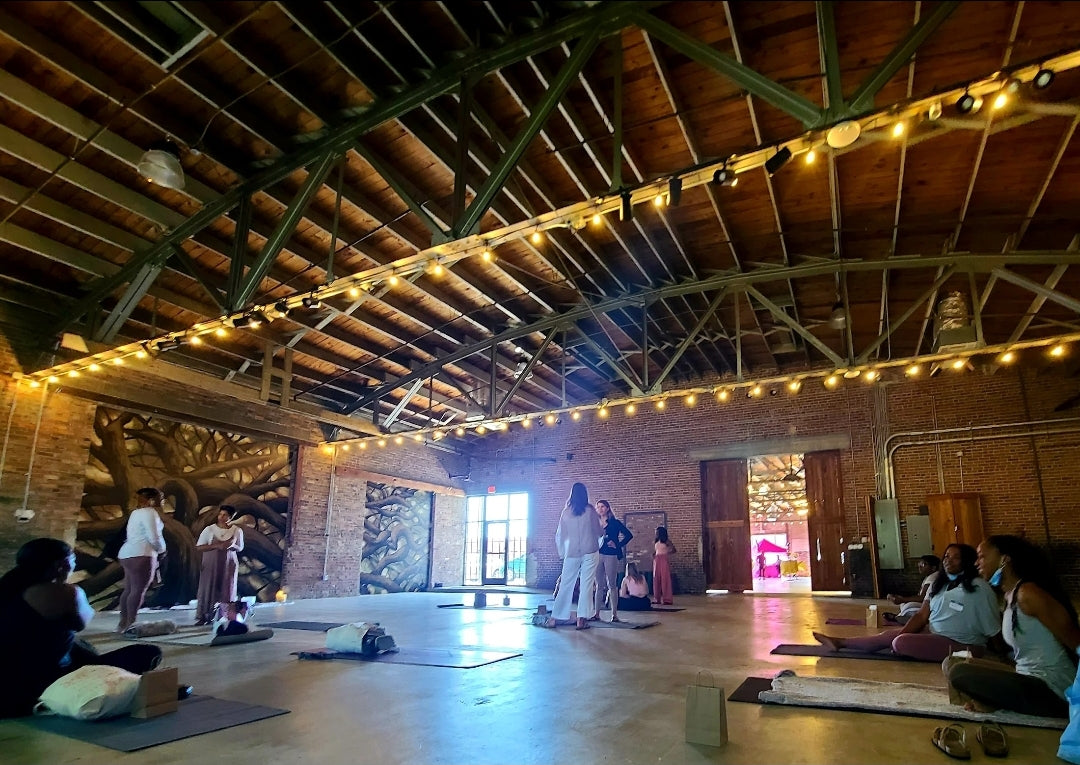 Community Sound Bath
Please join one of my monthly Sound Baths for relaxation, meditation and energy balancing. Using overtone emitting instruments producing Solfeggio frequencies for healing and wellness. These are pay what you can, all are welcome. Bring a mat, pillows, eye mask... whatever makes you comfortable to lay for 45 min. I do ask you remain respectfully quiet as to not disrupt others' Zen :) Upcoming dates